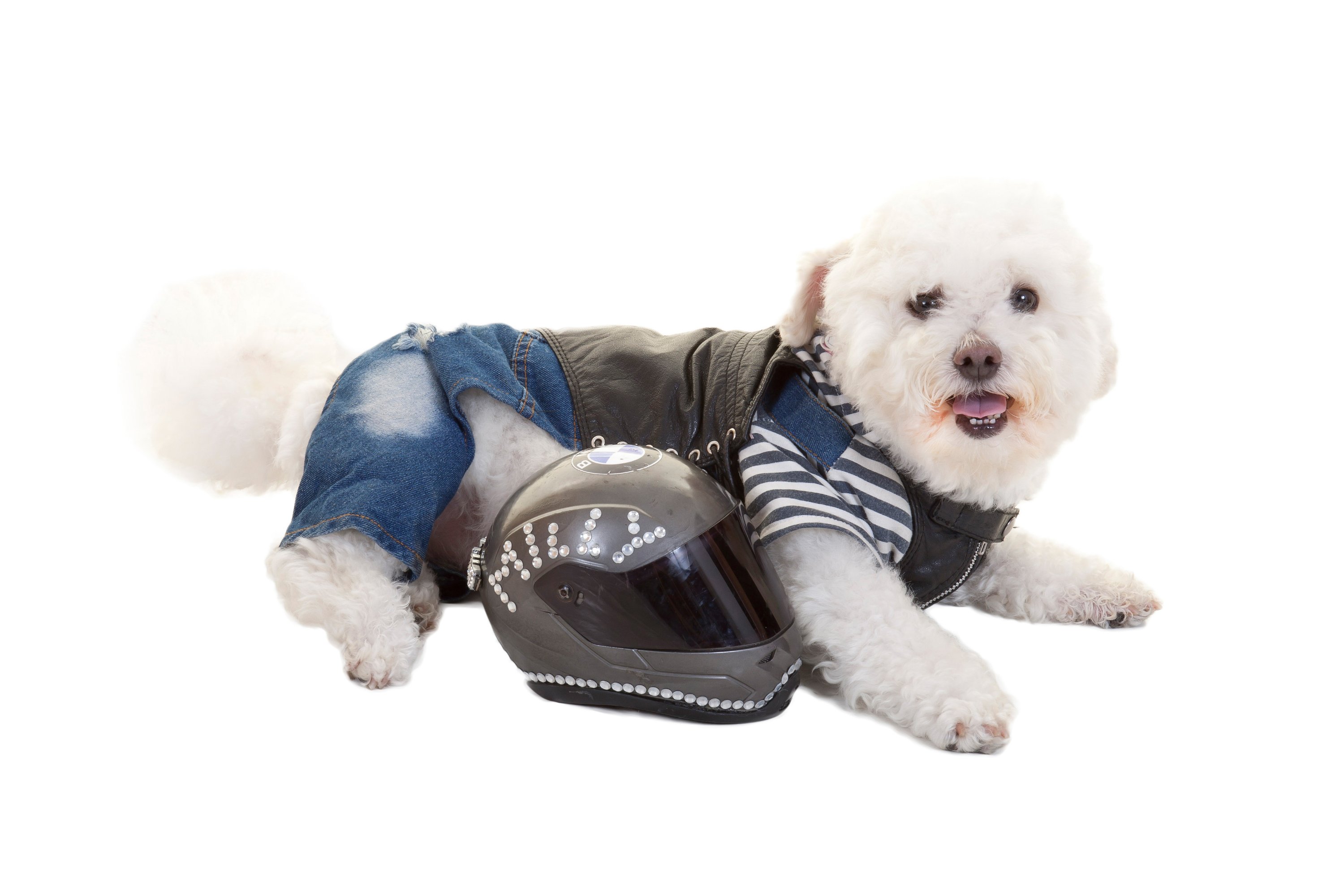 Hey everyone.My name is Milly, I'm a six year old Bichon Frise that likes adventure and this is my story!I was rescued from the SSPCA in Glasgow when I was 9 months old. I have some attachment issues and I suffer from separation anxiety so my daddy Paul takes me everywhere with him. Rather than get left alone to bark and scratch at the window my daddy decided to see if I would like to ride on the motorbike with him, that was just the beginning of all the wonderful adventures that we would end up having. I have been riding on the motorbike since I was 1 year old, and I always get excited whenever daddy picks up my helmet or his keys!I have my own carrier that lets me see the world as I'm chauffeured about. I also have my own custom made motorbike helmet that everyone thinks is as cute as me!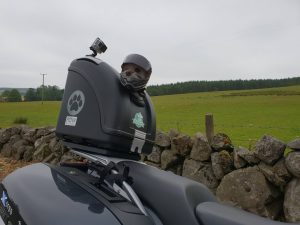 We like to post our adventures and day to day life on Facebook, YouTube and Instagram, so if you like, you can keep up with my travels too. Everywhere I go people fall in love with me and I think all the people I meet are great too!
We are Proud to be Brand Ambassador's for 56'N Scotland's Motorcycle Magazine.

They continue to support us in all that we do. With a brand like theirs behind us theres nothing we can't do.
click here to watch us ride around the Scottish borders with Iliyas Campbell of 56N Motorcycle Magazine
We are also Group ride Ambassadors with "Live Fast Die Old – Scottish Motorbiking" for the Devil's BeefTub route. Always proud to support any road safety organisation.

click here to watch Milly & I in action along with Iliyas Campbell of 56N Motorcycle Magazine

Milly's Motorcycle Helmutt
I've been altering Milly's helmets since 2016. We don't make them for anyone but I do have a video showing you how they are done. click to see the making of Milly's Helmutt's
There are companies popping up now claiming to sell motorcycle pet helmets. We are in no way connected with them. We have been informed that our viral contents of Milly in her helmet are being used to trick people into buying their products. I'm hoping eventually proper tested motorcycle helmets will be made with dogs safety in mind. In the meantime please follow my link and subscribe to our YouTube channel. https://youtube.com/motorbikemilly